Do you let yourself get caught up in the hustle and bustle of your busy life? Most of us do! We forget to enjoy the little things. Here's how to enrich your everyday life, one small thing at a time…
Variety is the spice of life! When our lives consist of the same humdrum days (day after day) it can really get you down.
The key is to try something new. Spark your inspiration in different ways. As Agent Dale Cooper says in Twin Peaks: "Every day, once a day, give yourself a present." 😉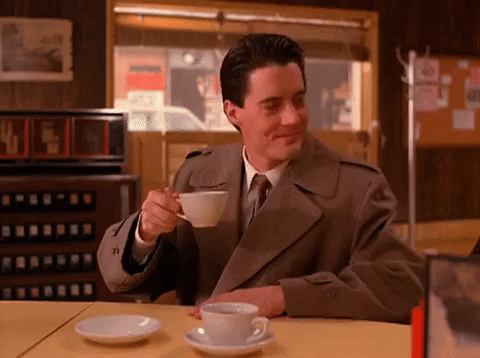 1: Take a different route
If you take the same route to work or school (or the shops, or wherever!) try going a totally different way. If you can, try walking the route instead of driving.
This is a good way to squeeze a little extra exercise into your day while giving yourself a new view of the world around you. Change is as good as a holiday!
2: Eat a meal outdoors
Who doesn't love a picnic! Instead of cooping yourself up at home or in the office, take your lunch outdoors to the local park. Or simply sit on your balcony with your morning coffee. It's up to you!
Getting some fresh air while you eat can encourage you to look around you, to slow down and savour the meal, which helps you feel fuller for longer.
3: Meditate for 5-10 minutes
Meditation is a great way to relax. Take a few minutes to have some quiet 'you' time. You don't need to 'meditate' in the strictest sense.
You might like to light a candle (or read our previous blog about meditation for beginners here!). This is about having reflective time to focus and relax.
4: Try a new recipe
We all have our foodie favourites but it's good to mix things up in the kitchen! Hit up your cookbooks or search online for something new.
Perhaps you could try a vegetarian recipe or use an ingredient you've never heard of. You never know, it might become your new signature dish!
5: Treat yourself
Give yourself a little present (or a big one)! It could be absolutely anything your heart desires: a barista-made coffee in the morning, dinner with friends, or something special from your wishlist!
This is an opportunity to do something just for you. Because you deserve it <3
Save